24/7 Services
Back To Our Services
If you are looking for fast and reliable solution for your malfunctioning lock in the middle of the night, our 24/7 services are the best choice. Our company always has professional locksmith technicians on duty to provide full emergency assistance to homeowners, businesses and vehicle owners. We service absolutely all locking devices belonging to homes, offices and cars no matter when they were made or who made them. Our team is perfectly well familiar even with the most advanced technologies in our industry. That is why you will get the most perfect and quickest result when you seek our help.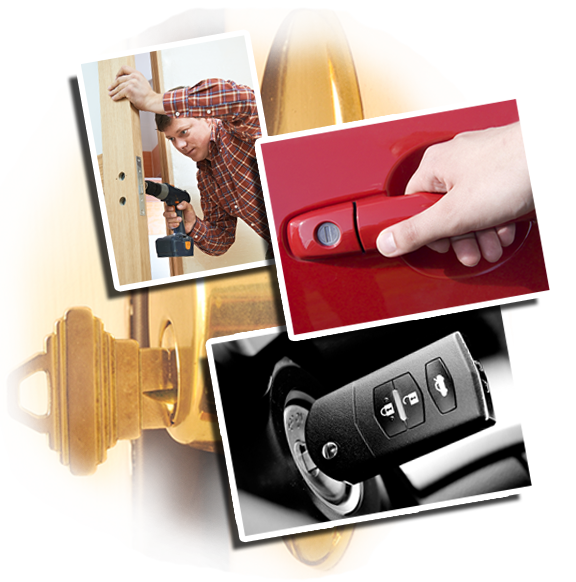 Restored Security in No Time
Instead of getting worried or frustrated when you cannot lock or unlock a door, call us and the problem will be dealt with in the fastest possible way. The phone is answered instantly and the address is reached shortly. All of our team members are completely mobile and have excellent knowledge of the local area. Even if you need emergency car lockout opening in a remote location, you will receive assistance without delay. Our technicians are friendly and make you feel at ease from the moment you talk to them.
At "Locksmith Houston Heights", we have everything necessary to provide any type of service on an urgent basis. In case you are locked out of your vehicle, house or office, we will get you back in in the fastest way possible. Our techniques are completely safe as well as effective. The underlying cause of the problem is dealt with on the spot as well. Since key loss is one of the most frequent problems that our company deals with, our professionals are fully equipped to provide commercial and residential lock rekey services. As long as the lockset is "rekey-able" and in good condition, the technician will change the pins to enable its operation only with the new set of keys provided. The old ones will no longer work and the property will be effectively protected.
Emergency lock repair is another one of our most widely used 24-hour services. After careful inspection, the most effective repair method is implemented. Our technicians use only the most technologically advanced precision tools and spare components of top quality. Keys are fixed as well if necessary. In many cases, the problem has to do with the key rather than with the lock. After the work is completed, the operation of the device is tested for confirming that it is flawless.
In case repair will not resolve the issue, we will replace the lock with a new one that offers optimal security. Our company specializes in key replacement as well. The service covers even the most advanced transponder keys belonging to cars. You will enjoy optimal performance.
Send us an email to make an enquiry.